NTTAP Webinar Series 2022
Program Information
Webinar series focused on providing free T/TA on (1) fundamentals of comprehensive care, (2) HIV Prevention, (3) postgraduate residency and fellowship programs, (4) health professions student training, and (5) advancing team-based care.
Acknowledgement of Support
This project is supported by the Health Resources and Services Administration (HRSA) of the U.S. Department of Health and Human Services (HHS) as part of an award totaling $1,532,933 with 0% financed with non-governmental sources. The contents are those of the author(s) and do not necessarily represent the official views of, nor an endorsement, by HRSA, HHS, or the U.S. Government. For more information, please visit HRSA.gov.
Target Audience
This activity is appropriate for the following audiences:
Dental
Nurses
Nurse Practitioners
Pharmacists
Physicians
Physicians' Assistants
Psychologists and Counselors
Registered Dieticians
Social Workers
Other members of the team
Registration Information
There is no fee associated with this program.
Learning Objectives
The objective of this activity is to provide free T/TA to FQHCs in the following priority areas:
Developing highly trained clinical care teams that will increase access to comprehensive primary care services
Responding to HRSA's plan for ending the HIV epidemic by addressing the emerging issue of HIV prevention
Developing sustainable models for health professions training
Establishing postgraduate residence and fellowship programs
Enhancing and advancing a model of high performing Team Based Care in FQHCs
The dates for future NTTAP sessions are to be determined. 
Faculty
Margaret Flinter, PhD, APRN, s Senior Vice President and Clinical Director of the Community Health Center, Inc. and is a family nurse practitioner by profession. She earned her Bachelor's Degree in Nursing from the University of Connecticut, her Master's Degree from Yale University, and her doctoral degree at the University of Connecticut. She was the recipient of a Robert Wood Johnson Executive Nurse Fellowship from 2002-2005. In 2021, she was honored with a Yale-Jefferson Award for her steadfast dedication to providing healthcare services for those in need. Following her graduate training at Yale University, Margaret joined the Community Health Center in 1980 as a National Health Service Corps Scholar and CHC's first nurse practitioner. Since 1987 she has held both clinical and administrative leadership roles in the organization and established the Weitzman Center for Innovation in Community Health and Primary Care as the "research and development" arm of CHC. She serves as the Director Emeritus of the Weitzman Institute. Margaret is also the founder of America's first nurse practitioner residency program that operates out of the Community Health Center. It is a national model for nurse practitioner preparation for service in primary care environments. She is the Chair of the Board for the National Nurse Practitioner Residency and Fellowship Training Consortium.
Mary Blankson, DNP, APRN, FNP-C, FAAN, is the Chief Nursing Officer (CNO) for Community Health Center, Inc., overseeing diverse nursing services across the CHC network, including primary care, health care for the homeless, and school based health services. As CNO she ensures the quality and expansion of nursing services, the development of nursing policy, and continuing nurse education. Mary also works collaboratively to ensure Joint Commission and Patient Centered Medical Home compliance throughout CHC. Building upon her service in various mission organizations, Mary continued to develop her passion for meeting the needs of the underserved by earning her MSN at Yale University in 2005. Mary joined CHC as a family nurse practitioner shortly after graduation. While at CHC, Mary has served as the On-Site Medical Director of the New London County Sites, the Vice President of the Medical Staff, the Chair of the Pharmacy and Therapeutics Committee, and has served as a preceptor for CHC's Nurse Practitioner Residency Program. She completed her DNP education at Johns Hopkins University in 2015 with her capstone focusing on "Increasing Identification and Treatment Referral of Individuals with Hepatitis C (HCV) in the Primary Care Setting Through Clinical Dashboards." Mary is certified and holds professional membership in the American Association of Nurse Practitioners. She continues to support various quality improvement projects throughout the agency to increase the visibility of nursing's contribution to the Medical Home. In 2017, Dr. Blankson was awarded an Honorary Doctor of Humane Letters degree by Quinnipiac University School of Nursing for her contribution to nursing and for helping meet the health care needs of the underserved.
Sheela Tummala, DDS, MPH, is the Chief Dental Officer for the Community Health Center, Inc. Prior to joining CHC in 2006, Dr. Tummala worked as a general dentist at Meri Care Dental in Meriden and also served as an onsite dental director since 2006. Dr. Tummala also worked in her own private practice in Woodbury until 2015.  In her role at CHC, Dr. Tummala treats patients, supervises staff, and maintains the goals and needs of the staff. Dr. Tummala also serves as the Dental Quality Improvement Chairman for CHC, where she is responsible for conducting meetings, writing policies, maintaining quality improvement, and assessing the needs for quality improvement from the patient and staff perspective. Dr. Tummala has served on a number of committees such as the Electronic Dental Records Committee where she was responsible for the creation of templates in open dental and consent forms. Dr. Tummala, who has a passion for research, was involved in the research study "Side effects of Triazolam in Children" published in American Academy of Pediatric Dentistry 21:1, 1999. She is also involved in organizing many events such as the Mission of Mercy events at CHC. Dr. Tummala completed her DDS degree at New York University and her General Practice Residency at Jamaica Hospital in Queens, N.Y. She also completed her MPH at Western Kentucky University. 
 Dr. Veena Channamsetty is the Chief Medical Officer of Community Health Center, Inc. In this role, she is responsible for the clinical leadership of a large staff of medical providers and caregivers for Connecticut's largest Federally Qualified Health Center. She is responsible for the delivery of evidence-based medical standards, the medical staff recruitment and retention, and provider affairs. Dr. Channamsetty oversees the clinical and non-clinical training, orientation, and onboarding for all new CHC medical providers. With the vision of a stable and solid medical staff, Dr. Channamsetty coordinates clinical care with provider professional interests, promoting provider well-being and work-life balance, overseeing clinical and non-clinical affairs of Physicians, APRNs, and Physician Assistants. Dr. Channamsetty is the President of the Medical Staff and the Chair of the Medical Quality Improvement Committee. She is a clinical preceptor for the APRN residency.  Dr. Channamsetty works closely with the chiefs of Behavior Health, Dentistry, and Nursing to promote interprofessional and team based care. She is responsible for ensuring Joint Commission and Patient Centered Medical Home compliance throughout CHC.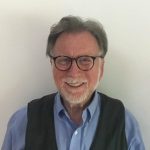 R. Timothy Kearney, PhD, earned his BA with a combined major in Psychology and Spanish Literature at Yale University and pursued graduate work at Fuller Theological Seminary where he earned his MA (Theology) from the Graduate School of Theology and his PhD (Clinical Psychology) from the Graduate School of Psychology. He has also completed the post graduate Primary Care Behavioral Health training program at the University of Massachusetts Medical School, Worcester. He is a licensed psychologist in Connecticut. He joined the Community Health Center behavioral health staff in 1998. He is the author of Caring for Sexually Abused Children: A Handbook for Families and Churches (Intervarsity Press, 2001). In addition to administrative and clinical leadership of the Behavioral Health programs at CHC, Dr. Kearney supervises and trains postdoctoral psychology residents, co-leads psychotherapy groups with students and younger staff to train them in the provision of child group therapy, and provides direct client care with the clinical focus of providing care to children and adolescents and their families, especially those impacted by medical illness, trauma, and abuse.
Amanda Schiessl, MPP, is the Deputy Chief Operating Officer at Community Health Center, Inc. (CHC) and the Project Director/Co-Principal Investigator of the Health Resources and Services Administration's (HRSA's) National Training and Technical Assistance Partners (NTTAP) on Clinical Workforce Development at CHC/Weitzman Institute. In this role, she leads CHC's work in creating, implementing, and executing free innovative training and technical assistance (T/TA) nationally to health centers in the key areas of training the next generation, transforming teams and newly expanded to emerging issues such as COVID response T/TA and soon-to-launch HIV prevention T/TA. Amanda served as Co-Principal Investigator on the creation of an organizational readiness tool to implement change in Federally Qualified Health Centers, resulting in the creation of the Readiness to Train Assessment Tool. She recently project-managed CHC's statewide COVID-19 testing efforts in collaboration with the State of Connecticut. Amanda also served as the site lead for Connecticut's first mass vaccination drive-through clinic, supporting efforts to design, launch and innovate workflows and processes for mass vaccinations. Amanda started at CHC as the first Interprofessional Student Coordinator. Her diverse background in higher education provided her with the skills to develop systems needed to support efforts to train the next generation of health care professionals as outlined in the CHC Healthcare Student Playbook. She provided support to two HRSA grant partnerships with affiliated academic institutions with the objectives of providing comprehensive didactic and clinical experiences that prepare students to deliver effective integrated care services upon graduation within complex health settings for medically underserved communities. Amanda completed her Bachelor's Degree in Allied Health at the University of Connecticut and received a Masters of Public Policy degree with a Health Policy concentration from Trinity College.
Weitzman Institute Disclosure Statement
It is the policy of the Weitzman Institute to ensure that Continuing Education (CE) activities are independent and free of commercial bias. To ensure educational content is objective, balanced, and guarantee content presented is in the best interest of its learners' and the public, the Weitzman Institute requires that everyone in a position to control educational content disclose all financial relationships with ineligible companies within the prior 24 months. An ineligible company is one whose primary business is producing, marketing, selling, re-selling or distributing healthcare products used by or on patients. Examples can be found at accme.org.
Faculty participating in a Weitzman Institute-sponsored activity must disclose to the planning committee and audience all financial or other relationship(s) with ineligible companies.
Faculty Disclosures
No faculty disclosed a relevant financial relationship for this program.
Accreditation Statement
In support of improving patient care, Community Health Center, Inc./Weitzman Institute is jointly accredited by the Accreditation Council for Continuing Medical Education (ACCME), the Accreditation Council for Pharmacy Education (ACPE), and the American Nurses Credential Center (ANCC) to provide continuing education for the healthcare team.   
Designation Statement
Through Joint Accreditation, Community Health Center, Inc./Weitzman Institute is able to provide American Nurses Credentialing Center (ANCC) nursing credit to nurses, Accreditation Council for Pharmacy Education (ACPE) credit to pharmacists, AMA PRA Category 1 Credit™ to physicians at its activities via Accreditation Council for Continuing Medical Education (ACCME), American Academy of PAs (AAPA) credit to physician assistants, American Psychological Association (APA) credit to psychologists and Association of Social Work Boards (ASWB) credit to social workers at its activities.
By completing this activity you provide the Weitzman Institute permission to share completion data with the ACCME and the certifying board(s).
Available Credit
9.00

AAPA Category I CME

Through Joint Accreditation, Moses/Weitzman Health Center, Inc./Weitzman Institute is able to provide American Academy of PAs (AAPA) credit to physician assistants at its activities. Participants should only claim commensurate credit with the extent of their participation in the activity.

9.00

ACE/ASWB

9.00

ACPE

9.00

ADA CERP

Through Joint Accreditation, Moses/Weitzman Health Center, Inc./Weitzman Institute is an ADA CERP Recognized Provider. ADA CERP is a service of the American Dental Association to assist dental professionals in identifying quality providers of continuing dental education. ADA CERP does not approve or endorse individual courses or instructors, nor does it imply acceptance of credit hours by boards of dentistry. Concerns or complaints about a CE provider may be directed to the provider or to the Commission for Continuing Education Provider Recognition at

ADA.org/CERP

.

9.00

AMA PRA Category 1 Credit™

9.00

ANCC

9.00

APA

9.00

CDR

Through Joint Accreditation, Moses/Weitzman Health Center, Inc./Weitzman Institute is able to provide CDR credits to registered dieticians at its activities.

9.00

Participation Hour(s)

If you are not able to utilize any of the above credit types, you are able to download an unaccredited Participation Certificate for your records.