Weitzman ECHO Advanced Primary Care 2022
                                                                                   
Program Information
Weitzman ECHO Advanced Primary Care connects primary care medical and behavioral health providers nationally with a multidisciplinary team of experts, using twice-monthly videoconferencing sessions to explore key topics of need to improve quality of care and clinical outcomes for underserved patients. During each session faculty present brief didactic presentations on relevant topics and then provider actionable recommendations to challenging cases presented by participants.
Advanced Primary Care ECHO is expertly designed to engage participants in a dynamic and interactive learning community while emphasizing collaboration between medical and behavioral health providers to reduce variations in care. Participants will develop and grow their clinical competencies and confidence with complex patient cases. The first year curriculum will include two 8-session modules on adult psychiatry and substance use disorders.
Weitzman Institute is pleased to announce that this ECHO is being offered as part of the HRSA Telehealth Technology-Enabled Learning Program (TTELP) in order to improve rural health outcomes.
This ECHO meets the 1st and 3rd Thursday of every month from 3-4pm ET.
Acknowledgement of Support
This program is supported by the Health Resources and Services Administration (HRSA) of the U.S. Department of Health and Human Services (HHS) as part of a financial assistance award totaling $451,575 with 100% funded by HRSA/HHS and 0% funded by nongovernment source(s). The contents are those of the author(s) and do not necessarily represent the official views of, nor an endorsement, by HRSA/HHS, or the U.S. Government.
Target Audience
This activity is appropriate for the following audiences:
Primary care medical providers
Behavioral health providers
Care team members
Registration Information
Through HRSA's Telehealth Technology-Enabled Learning Program (TTELP) and in partnership with ConferMED, Weitzman ECHO Advanced Primary Care is designed to support medical providers, behavioral health providers, and their care team members that work with patients in rural settings. Currently, seats are only available for rural providers or whose health center is a client of ConferMED eConsults. If you are unsure if you fit this criteria, please reach out to weitzmanceu@chc1.com.
There is no fee associated with this program.
Learning Objectives
Related to psychiatric care in a primary care setting, by the end of the first 8-session module, participants will be able to:
Integrate screening and symptomatology instruments to determine appropriate first-line treatments for common psychiatric conditions.
Assess patients' levels of care, stratifying based on diagnostic criteria, and determine when a referral to a higher level of care is necessary.
Improve the use of suicidality risk assessments and the management of psychiatric crises.
Better facilitate and improve medication management, behavioral approaches, and other therapies for common psychiatric conditions.
Utilize different members of the care team more effectively in order to promote integrated care.
Identify services to address social determinants of health to improve health outcomes.
Schedule
This ECHO meets the 1st and 3rd Thursday of every month from 3-4pm ET. Below are the dates for all remaining sessions: 
May 19, 2022
June 2, 2022
June 16, 2022
July 7, 2022
July 21, 2022
August 4, 2022
August 18, 2022
September 1, 2022
September 15, 2022
Faculty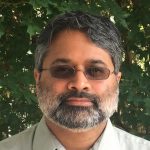 Raghuram B. Bhat, MD, MA, FAPA, is a psychiatrist in private practice, with a special interest in post-traumatic stress disorder. He is board-certified in psychiatry, geriatric psychiatry, addiction medicine, and community and public psychiatry.  In addition to his private practice in Camas, WA, Dr. Bhat provides psychiatric consultation to primary care clinics in underserved areas of Washington through a collaborative care  program, and via e-consulting.  Prior to private practice, he had held various medical leadership roles, including Chief Medical Officer of a community mental health organization.  Dr. Bhat attended medical school at   Saba University, and completed his psychiatry residency and geriatric psychiatry fellowship at Stony Brook University.  He also completed a community-based integrated care fellowship through the University of Washington. He is a fellow of the American Psychiatric Association.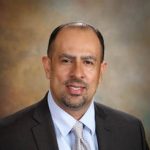 Alfonso Apu, LCSW, is the Chief Behavioral Health Officer at Community Medical Centers, Inc. (CMC).  Community Medical Centers is the largest Federally Qualified Health Center in San Joaquin County,   providing integrated services to over 100,000 patients in 3 counties. When Alfonso was hired by CMC in 2008 he was the only Licensed Clinical Social Worker they had on staff.  Since becoming director of   behavioral health in 2014, CMC's Department of Behavioral Health has grown tremendously and he now manages a staff of 75 who include licensed clinicians, psychiatrists, psychologist, community health workers,   case managers, and substance use disorder addiction specialists.  Alfonso has also been instrumental in helping to expand CMC's behavioral health services providing mental health, substance use disorder and   care coordination services at CMC's 26 centers, CMC's Recovery Center and Respite Center, local homeless shelter, and school-based counseling services.  In addition to developing case management services   that address patients' social determinants of health that link patient with basic needs such housing, food, insurance, and other basic needs.  As part of a team he was instrumental in developing CMC's Recovery   Center- a treatment center for patients suffering from substance use disorders which includes a sobering center and a respite center. Alfonso received his Master of Social Work in 2002 from San Jose State   University and has been working in the social work field for over 30 years.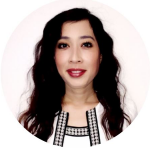 Melanie Lin, MD, CPC, is a board-certified Internal Medicine physician and Certified Professional Coder currently serving as AltaMed Health Services' Medical Director of Integrated Clinical Services. In this   capacity, Dr. Lin oversees the organization's dental, behavioral health, senior care and health education departments as well as the radiology and lab programs.  Prior to joining AltaMed, Dr. Lin worked with DaVita HealthCare Partners in multiple capacities, including as the Department Chair of Quality Improvement.  Dr. Lin attended medical school at Tufts University and completed her Internal Medicine residency at Cedars-   Sinai Medical Center.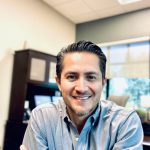 Joel Ramirez, MD, is Chief Medical Officer for Camarena Health, a Federally Qualified Health Center in Central California. He completed his medical education at the UCLA David Geffen School of Medicine, and achieved board certification in both Family Medicine and Sports Medicine after training in these fields at Kaiser Permanente Los Angeles Medical Center. Dr. Ramirez also completed a Master's in Business   Administration from the USC Marshall School of Business. Having been raised in the San Joaquin Valley, he is pleased to be back working for underserved populations, and helping to develop Camarena Health as   a teaching health center.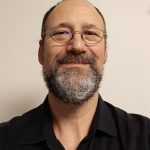 Dan Wilensky, MD, has been a proud member of the Community Health Center, Inc. team since 2003. He is a Family Medicine Doctor, having completed his University of Connecticut Family Medicine Residency in   1995. In addition to serving on the ConferMED-ECHO faculty, he also has also served on Project ECHO Complex Care Management Faculty since its inception in 2015. Dr. Wilensky is the Chief Preceptor/Medical   Consultant for Community Health Center's APRN Residency Program and an agency-wide champion of best practices in chronic pain treatment. He currently serves as Chief Medical Officer of ConferMED.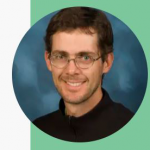 Matthew Huddleston, MD, has worked as a Family Medicine Physician with a focus on HIV, Hepatitis C, and substance use disorders at Community Health Center, Inc. since 2001. Dr. Huddleston received his medical degree from the University of California, San Francisco. Dr. Huddleston has served as co-lead faculty member on Project ECHO Hepatitis C/HIV since the program's development in 2012. Dr. Huddleston   also serves as a preceptor for Community Health Center, Inc.'s Nurse Practitioner Residency Program.
Disclosures
It is the policy of the Weitzman Institute to ensure that Continuing Education (CE) activities are independent and free of commercial bias. To ensure educational content is objective, balanced, and guarantee content presented is in the best interest of its learners' and the public, the Weitzman Institute requires that everyone in a position to control educational content disclose all financial relationships with ineligible companies within the prior 24 months. An ineligible company is one whose primary business is producing, marketing, selling, re-selling or distributing healthcare products used by or on patients. Examples can be found at accme.org.
Faculty participating in a Weitzman Institute-sponsored activity must disclose to the planning committee and audience all financial or other relationship(s) with ineligible companies.
Faculty Disclosures
No faculty disclosed a relevant financial relationship for this program.
Accreditation Statement
In support of improving patient care, Community Health Center, Inc./Weitzman Institute is jointly accredited by the Accreditation Council for Continuing Medical Education (ACCME), the Accreditation Council for Pharmacy Education (ACPE), and the American Nurses Credential Center (ANCC) to provide continuing education for the healthcare team.   
Designation Statement
Through Joint Accreditation, Community Health Center, Inc./Weitzman Institute is able to provide AMA PRA Category 1 Credit™ to physicians at its activities via Accreditation Council for Continuing Medical Education (ACCME), American Nurses Credentialing Center (ANCC) nursing credit to nurses, American Academy of PAs (AAPA) credit to physician assistants, American Psychological Association (APA) credit to psychologists and Association of Social Work Boards (ASWB) credit to social workers at its activities.
By completing this activity you provide the Weitzman Institute permission to share completion data with the ACCME and the certifying board(s).
Available Credit
16.00

AAPA Category I CME

Through Joint Accreditation, Moses/Weitzman Health Center, Inc./Weitzman Institute is able to provide American Academy of PAs (AAPA) credit to physician assistants at its activities. Participants should only claim commensurate credit with the extent of their participation in the activity.

16.00

ACE/ASWB

16.00

AMA PRA Category 1 Credit™

16.00

ANCC

16.00

APA

16.00

Participation Hour(s)

If you are not able to utilize any of the above credit types, you are able to download an unaccredited Participation Certificate for your records.
This activity is for the previous series of the Advanced Primary Care ECHO that ended in September 2022. If you're looking to register for the 2022-2023 series, then please visit Weitzman ECHO Advanced Primary Care 2022-2023.